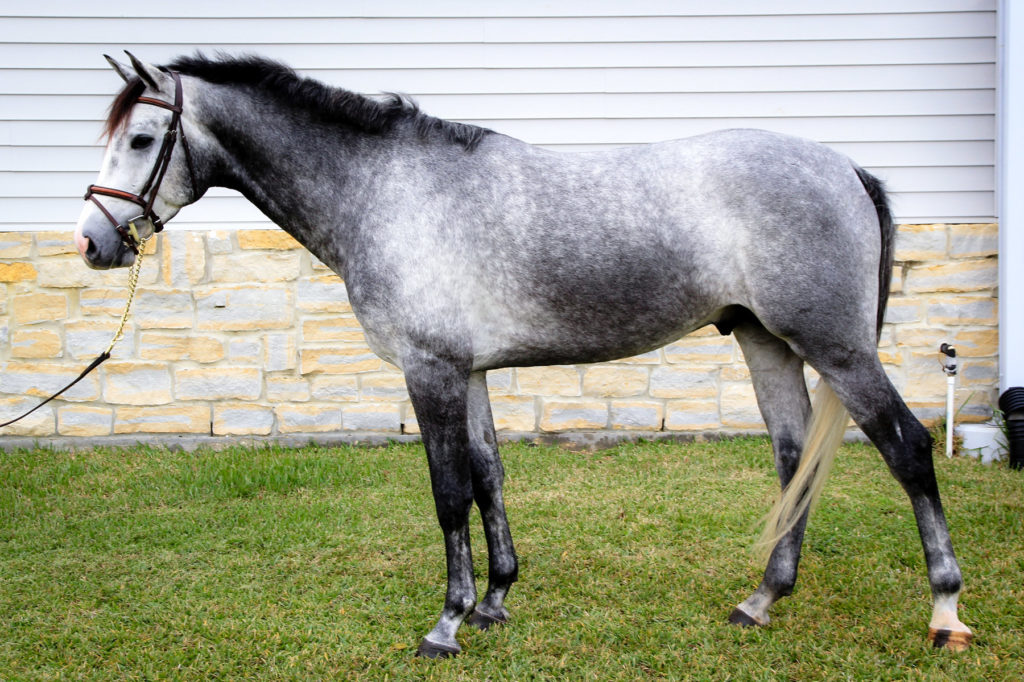 Cunning Twist SLK (a.k.a "Audi")
16h+ (and growing) ~ Grey ~ Oldenburg ~ Gelding
Foal Date: 2014
$35,000
Cunningham x April's Twist (Alla Czar x Good Weather Twist)

Audi is an exceptional young horse with a very bright future. Bred for the International Derby ring, he has been handled since birth almost exclusively by women.
He has been started under saddle, but very slowly due to his growth pattern (currently 16h at the withers and 16.3h at the top of his haunches). He should finish close to 17h. He has had extensive ground work since he was 2, which has assisted in him being very balanced under saddle. Extremely laid back, he is a rubber bit, stick & spur boy.
He could easily be a Jr, AA or even a Children's mount down the road.
Audi has the modern look with correct bone structure with the personality of a puppy.

He was gelded 9/28/18.